---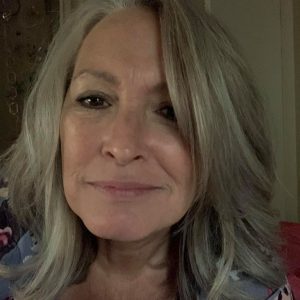 June Benderman
"I can do all things through him who gives me strength."
Philippians 4:13
When I think back to all that has been generously given to me and my family, God's power amazes me. John and I don't have a lot of material possessions, but we do have a story of an amazing God!
There was a time in my life when I was broken and battered by this crazy world and my own bad choices. I had just been released from prison, still reeling from my kids being separated from me. I was utterly broken and finally at a point where I desired to seek out a different life. I came into a church family that showed me how much God wanted that life for me too.
At that time I began a journey toward healing. I was served very generously by women that listened to me, showed me God's word, and, thankfully, showed me how to have a relationship with God. My relationships with my family were eventually restored, and as I tried my best to follow Jesus my life dramatically began to head in a more positive direction. I simply had to learn to trust God and try to do what He says. Trusting God for my needs has been a journey for me.
Philippians 4:19 promises:
"… God will meet all your needs according to the riches of his glory in Christ Jesus."
Philippians 4:19
When I began my journey toward restoration, there were honestly things I had to work through and habits I had to change that made changing hard! I learned that pushing through the pain and discomfort that went along with changing was a natural part of restoration. I had no choice but to work through it. Restoration does not come cheaply, and thankfully, I had God and His people by my side to help me get through it.
But by trusting in God through the discomfort and pain, restoration can come! Through practicing love and consistency, I have been fortunate enough to see redemption in my life. God has restored my own life, and helped me see that I can help others on their journey of restoration as well!
Over the last 20 years I've been able to both see and participate myself in God's work by making sacrifices for others and showing love. I'm eternally grateful for all the people ahead of me on this journey that have paved the way. The passion of planting churches is not for the faint of heart. It can be a lot of hard work, tears, and hardships. It also brings about stories similar to my own; stories of redemption in the lives of those who were once hopeless.
What drives passion is the love of Christ. Wanting to share the good news with people that are broken, hopeless, and worn out by this world.
"I waited patiently for the Lord; he turned to me and heard my cry. He lifted me out of the slimy pit, out of the mud and mire; he set my feet on a rock and gave me a firm place to stand."
Psalms 40:1-2