Directions & Meeting Times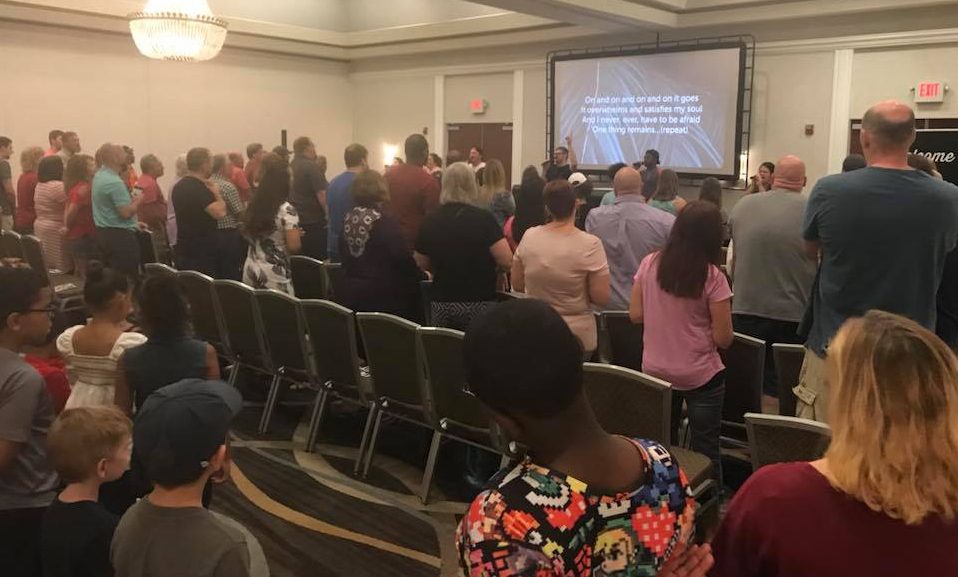 Sunday Meeting Time & Place
The Crossings Church Collinsville meets Sundays from 10AM to 11:30AM in the easy-to-find ballroom of Doubletree Inn Collinsville – 1000 Eastport Plaza Dr, Collinsville, IL 62234. When you enter the main lobby, take the hallway just to the left of the front desk.
To get directions to our meeting space, click 'Directions' on the map above and enter the address you will be coming from. If you are using a mobile device, location services must be enabled for the application to function properly.
If you're curious what you can expect when you visit The Crossings Church, click here.
New Meeting Space Later This Year
Our future church building is conveniently located a short distance from the interstate at 2002 Mall Street in Collinsville, IL (directly behind Home Depot in the Collinsville Crossings shopping center). We will begin meeting there as soon as renovations are completed.