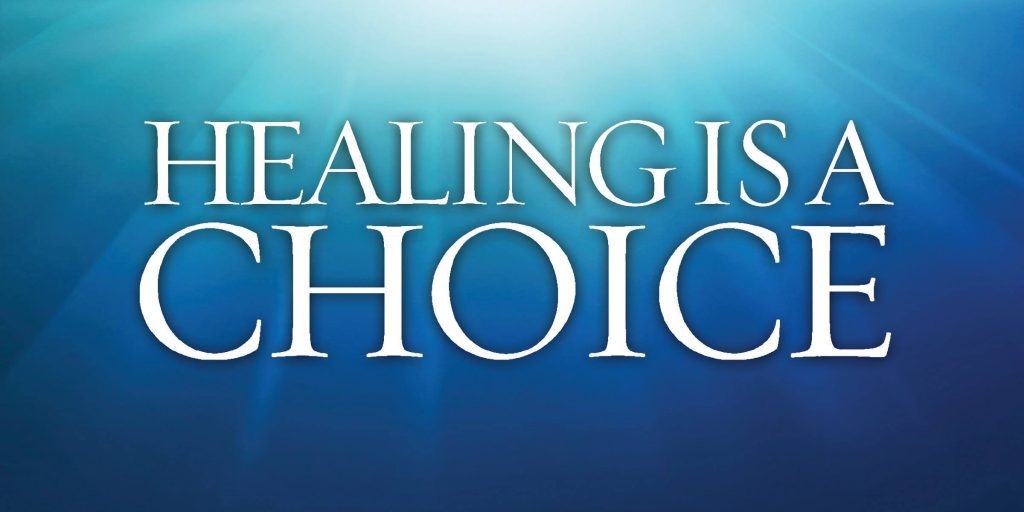 Help & Wisdom for a Better Life
Healing is a Choice is a 10-week, anonymous support group that will help you apply God's wisdom to your life through making 10 decisions that will put you on the path toward healing and a great future! In this course participants are guided in a journey through Stephen Arterburn's Healing Is a Choice: 10 Decisions that will Transform Your Life and 10 Lies that can Prevent You From Making Them.
Each week participants will read one or two chapters of Arterburn's book and complete the questions and activities in the corresponding workbook.
Fall 2021 Signups Open
Materials for this course cost $20.00. If you are interested in taking this class, you must sign up below to register and attend the mandatory orientation meeting on Monday, August 30th at 7PM in Collinsville. Classes will continue meeting on Monday evenings beginning September 13th (the week after Labor Day) until the course is completed.
Seating is limited. Weekly attendance, completion of weekly homework, and a commitment to keeping group participants anonymous is required for participation. You must sign up to attend and you must be at least 18 years of age.
Location?
We will be meeting together at a location in Collinsville, IL. Participants will be provided with the address after signing up.
Will this help me?
If you take this class seriously and apply what you're taught, you will put yourself on the road to experiencing dramatic improvements in your life and in your relationships. Interested? Sign up below.
Change Your Life! Sign Up Here
Fall 2021 Schedule
MEETING 1 - ORIENTATION - Monday August 30th - 7PM
MEETING 2 (Chap 1) - Monday September 13 - 7PM
MEETING 3 (Chap 2) - Monday September 20 - 7PM
MEETING 4 (Chap 3) - Monday September 27 - 7PM
MEETING 5 (Chap 4) - Monday October 4 - 7PM
MEETING 6 (Chaps 5 & 6) - Monday October 11 - 7PM
MEETING 7 (Chap 7) - Monday October 18 - 7PM
MEETING 8 (Chap 8) - Monday October 25 - 7PM
MEETING 9 (Chaps 9 & 10) - Monday November 1 - 7PM
MEETING 10 - CELEBRATION - Monday November 8 - 7PM
Change your life!
Make your first healing choice today by signing up. This class is hard, but you are worth it.