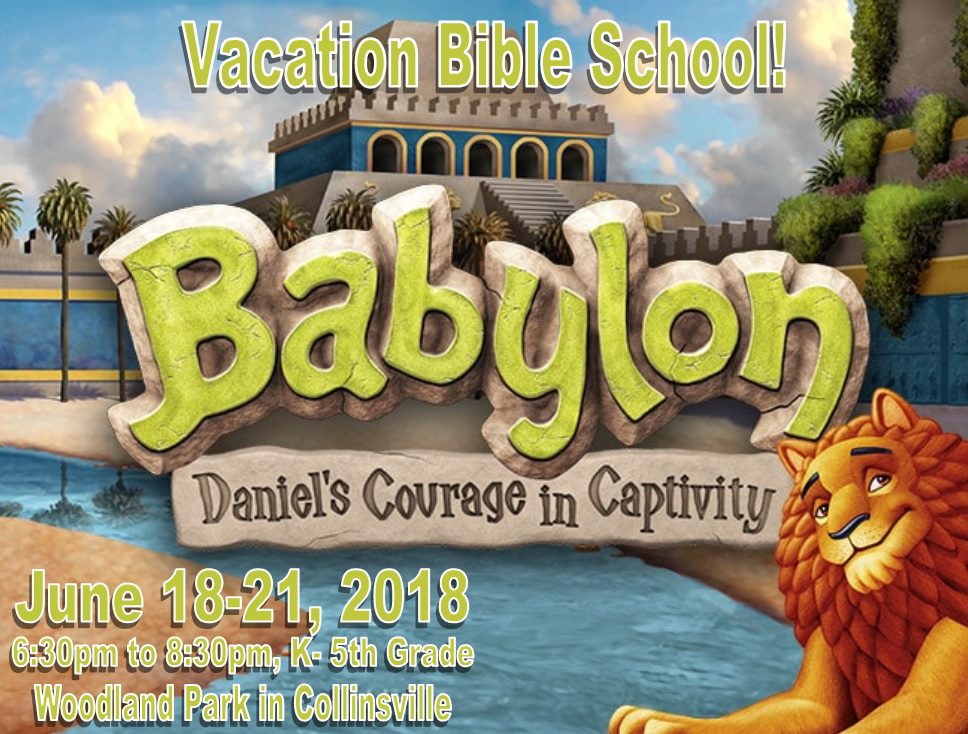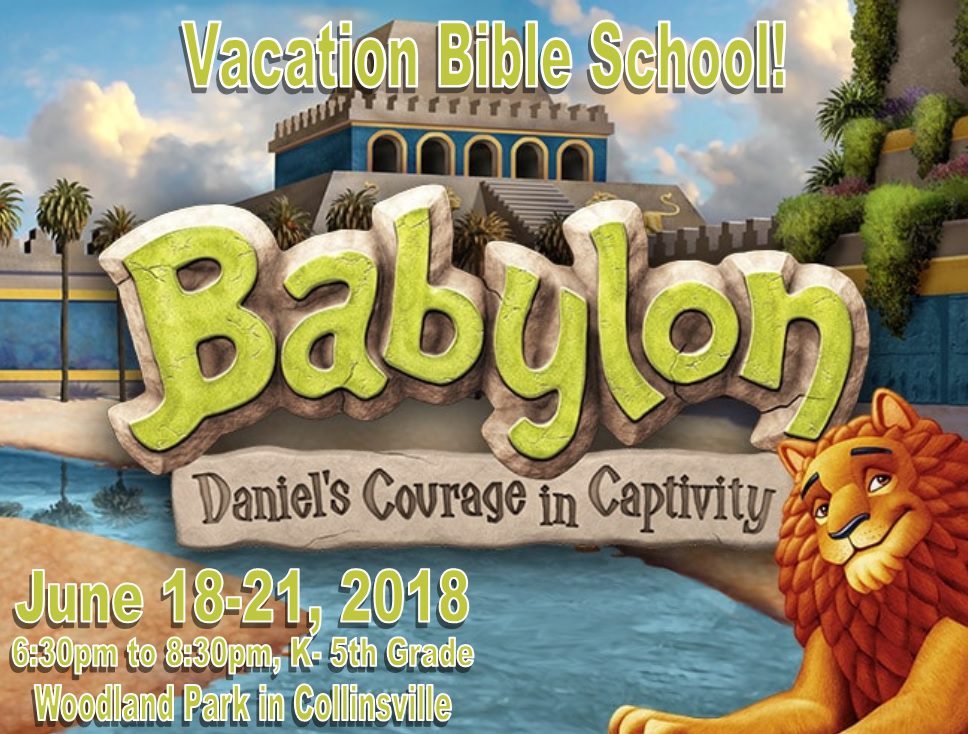 The Crossings Church Collinsville is proud to present our *free* 2018 Vacation Bible School for children in Kindergarten through 5th Grade.
Costumed characters and themed sets will transport your children into the world of the Bible to join Daniel—a young man torn from his home and forced into the Babylonian king's service.
Kids will get to explore exotic sights and experience exotic sounds, tastes, smells and adventures in the world of Babylon!
VBS will run from 6:30PM to 8:30PM each evening beginning Monday June 18 and concluding on Thursday June 21. Thursday evening we invite the entire family to come out and explore the world of Babylon together and to enjoy a Babylonian feast with your kids.
Need more information? Contact our children's minister Airiel Woodell at (636)442-2778 and check our Facebook Event page for the latest updates.