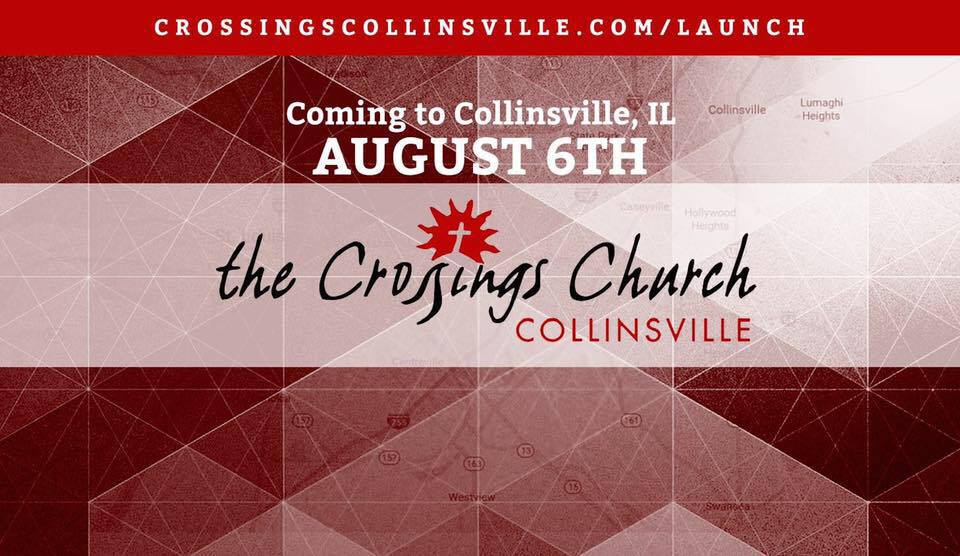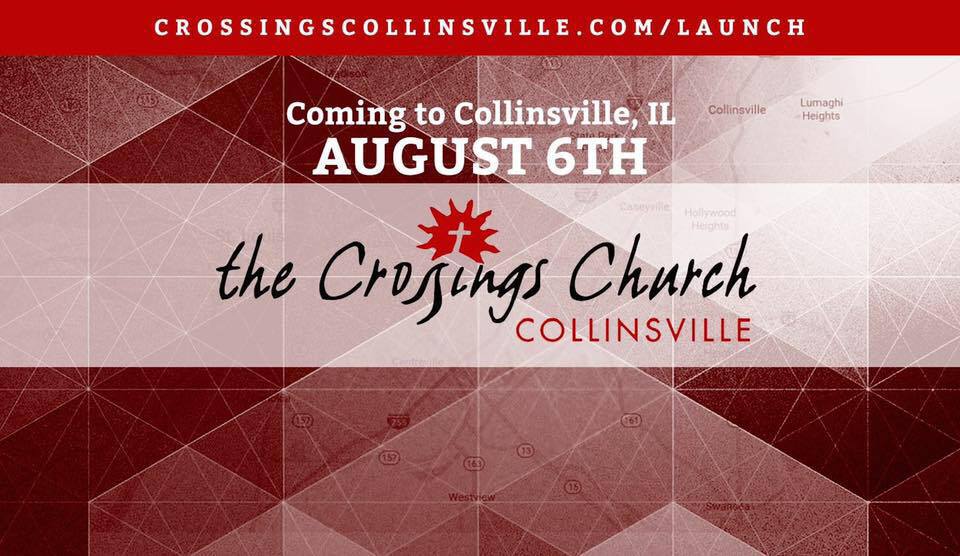 God loves you, God loves you, God loves you.
He wants the best for you, and He doesn't just want to forgive your sins – He wants to help you become the person He always meant for you to be!
God wants your life to be deeply and positively meaningful, and He wants you to know you need help to get there.
The Crossings Church Collinsville is a new church focused on three things: loving God, loving one another, and loving a hurting world.
We believe God desires nothing more than a deep, transformative relationship with all of us in order to bless our lives and use us to bless others. It doesn't matter what you've done, where you've been, or even who you are right now – God can and will do a work in you if you'll let Him!
We believe that because it's true, and we'd love to join you on your journey forward. Please make plans to join us as we launch in Collinsville!
Launch Details
We will be launching Sunday services at Doubletree Inn Collinsville beginning Sunday August 6, 2017, 10am to 11:30am, and we would LOVE for you to join us!
For more information, click the links below: