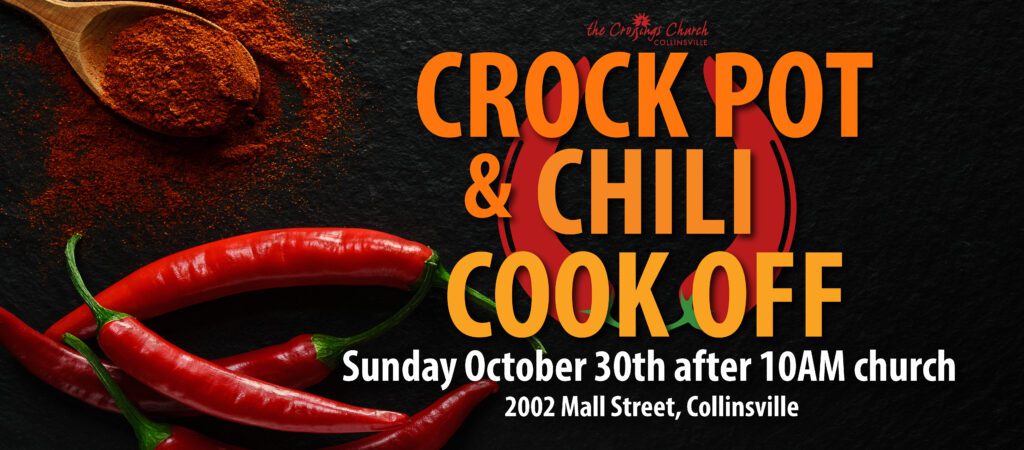 Sunday, October 30 2022
10AM to 1PM
2002 Mall Street, Collinsville, IL
Do you enjoy a hot meal or hot bowl of a chili on a cold day? Join us for the annual Crossings Church Collinsville Crock Pot & Chili-Cookoff directly following church services on Sunday October 30.
Our home cooks are some of the best in the area, and when we have a cook off the competition is fierce! That means you get to sample some outstanding food and give input into which you think should take home this year's top prize!
This is a free event hosted by The Crossings Church Collinsville.
Check our Facebook Event Page for the latest details or call (636)442-2778.